E-mail:
liuyong@cxmm-scm.com
wanmeili@cxmm-scm.com
Telephone:
86-755 29988310
Mobile phone:
+86 18666226912
+8618692039982
Whatsapp:
+86 18692039982
Wechat :
+86 18692079615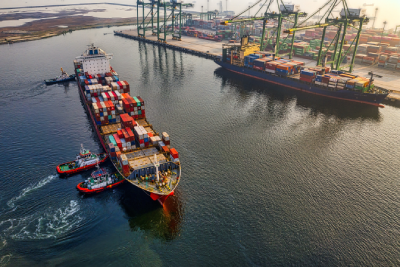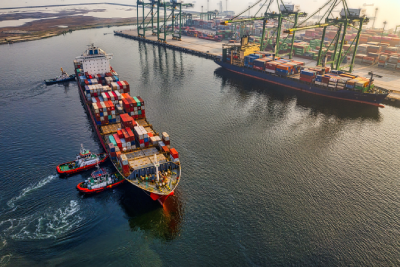 Secure solutions built from our expertise in Ocean Freight Forwarding
Through our global network of experienced professionals and discounted contract pricing, we provide an integrated solution of ocean freight services. As a Chinese ocean freight forwarder, China marine shipping agent such as CXMM-SCM assigns cargo, arranges pickup and del ivery locations, and streamlines document management to guarantee the uninterrupted flow of goods.
Import Your Goods with Best International Ocean Freight Shipping company
We have a robust network of sea freight shipping from china carriers ready to deliver your goods from port to port. We also offer warehouse and distribution, as well as ground freight in countries around the globe. The door to door international shipping service from China mainly occur in the US, Canada, Japan, UK, Spain, Italy, France, Germany, Vietnam, Singapore , Malaysia , Thailand , and other countries, We will assist on selecting the freight routes as per your needs.
– Full Container Load Service (FCL)
–  Less than Container Load Service (LCL)
–  Multi – modal Solutions(sea+truck,sea+UPS/FedEx express)

–  Specialized Container Services (eg, Flat Rack, OTC, etc.)
–  Project Cargo (Oversized/Non-Containerized)
–  Customized Consolidation Program (Bundling service)

–  Door-to-Port / Port-to-Door Services
–Ocean Cargo Insurance
WHY CXMM-SCM Logistics – Sea Freight Forwarder
Expertise in Sea Freight: We have years of experience and expertise in handling all kinds of sea freight shipments, from LCL to FCL, breakbulk, and project cargo.

Global Network: We have a vast network of agents and partners in all major ports and cities, enabling us to provide end-to-end solutions for your sea freight requirements.

Competitive Pricing: Our pricing is competitive, and we strive to provide cost-effective solutions that meet your needs without compromising on quality.

Personalized Service: We believe in providing personalized service that is tailored to your specific needs and requirements. Our team of experts will work closely with you to ensure that your shipment arrives on time and in perfect condition.

Transparency: We maintain transparent communication with our clients, providing regular updates on the status of their shipments. You can be assured of complete transparency throughout the entire process.

Technology-driven Approach: We leverage the latest technologies and tools to optimize our operations and provide value-added services to our clients.

Compliance and Security: We adhere to all regulatory and security requirements and ensure that your shipment is always safe and secure.

Customer Satisfaction: Our top priority is customer satisfaction, and we go above and beyond to ensure that our clients are satisfied with our service. We believe in building long-term relationships with our clients based on trust and mutual respect.
Does CXMM-SCM Logistics Provide Bonded Warehouse Service After Shipping to China?
Yes, We are an ocean freight forwarding company that offers bonded warehouse  services in China. The warehouse addressed are respetively located in Hongkong and shenzhen. Contact us now for more information on our specific services and pricing.